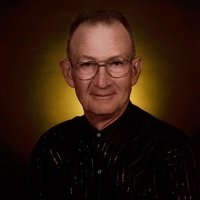 Donald Watson "Don" Harned
Donald Watson 'Don' Harned, 76 of Beechrun Community, Albright, passed away at his home on Tuesday July 25, 2017. He was born in that very same home on January 7, 1941 son to the late Ray and Fannie Livengood Harned.
Don was a graduate of Kingwood High School class of '59 and later attended WVU, where he majored in Mechanical Engineering. He was drafted in to the US Army in 1965 and was honorably discharged in 1967. Before he left for the service he met the love of his life Miss Judy McNear, whom he would soon marry upon his return from the service.
Don also worked for Sterling Faucet, drove a coal truck and was a machinist at Auto Parts before starting a career at General Paving that would span more than 30 years. He would retire as Shop Foreman from Richard Construction Company in 2003.
Don attended the Mt. Moriah United Methodist Church.
Surviving is his wife Judy McNear Harned. They would have celebrated their 50th wedding anniversary in December; one sister, Virginia Sypolt and husband Bud of Albright; brothers, Harold Harned and wife Betty; Ronald Harned and wife Julia all of Amherst, OH; and Dr. Max Harned and wife Regis of Kingwood. Also surviving is Don's close friend, Mark Wilson of Albright and many nieces and nephews.
In addition to his parents he was preceded in death by an infant brother John Edward and brother Paul E. Harned.
Friends may call at the Carl R. Spear Funeral Home, Bruceton- Brandonville on Friday, July 28, 2017 from 2 to 4pm and 6 to 8pm. Visitation will continue on Saturday at the Mt. Moriah United Methodist Church from noon until time of services at 1pm with Pastors Sonny McNear and Mark Harris officiating. Don will be laid to rest at the Protzman Cemetery.