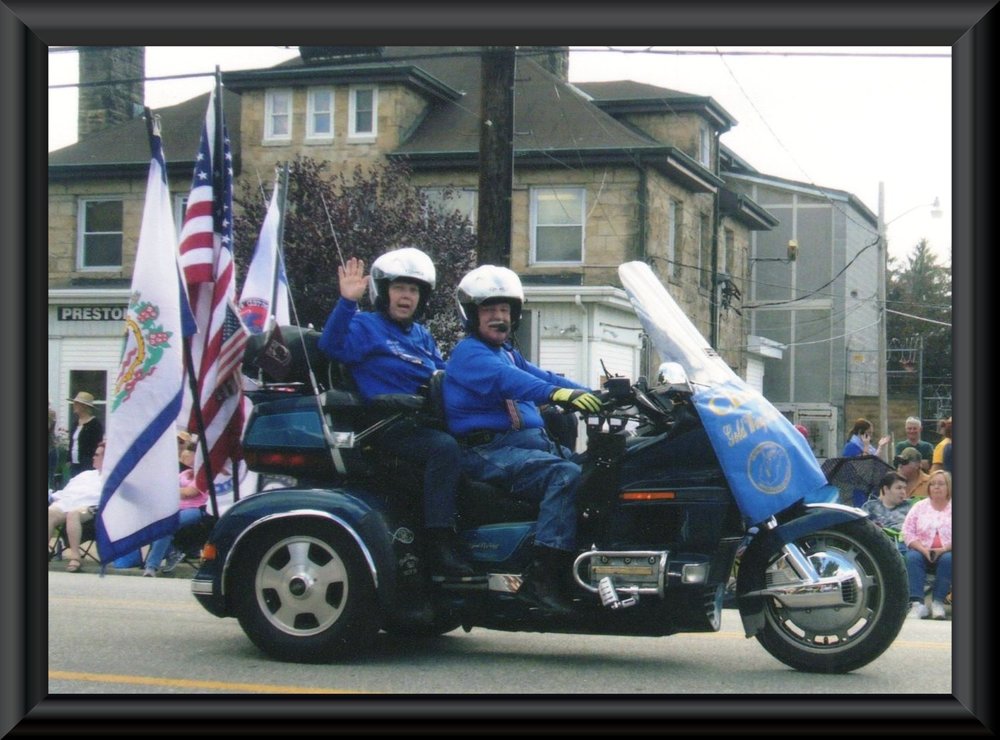 Obituary of Myriel Boreing
Myriel James Boreing, Jr.,
71, of Shady Grove, Bruceton Mills, WV, went to be with the Lord on February 10, 2017, at his home with his wife of 18 years by his side.
The adopted son of the late Myriel J. Boreing and Elizabeth Jane Penney, he was born in Garden City, Kansas.
James was a member of the Woodland United Methodist Church, Morgantown, WV. He was a retired U.S. Marine, a retired member of the Kingwood Volunteer Fire Department, a lifetime member of the VFW Post 2523 in Bruceton Mills, a member of the FOP, and a participant in the American Cancer Relay for Life. In addition, he was a member of the Gold Wing Road Riders' Association and Bruceton Neighborhood Watch and a volunteer at Preston Memorial Hospital in Kingwood, WV.
He is survived by his wife, Margaret Jane Shafer Boreing, whom he shared many of his passions, and they were the parents of eight children: Lara Carlson of Oregon, Jennifer and John Camocho of Colorado, James and Kristen Rutten of Connecticut, Debbie and Shawn Powell of WV, Danielle Chatterton of OH, and Stephen and Susie Boreing of WV, Randy and Casey Bolyard of Bruceton Mills and Janie Testa of Bruceton Mills. Together, they also have twenty grandchildren and three great grandchildren.
A memorial service will be held on Saturday, February 18, 2017, at 11:00 a.m., at the Shady Grove Church of the Brethren, Bruceton Mills, and on Sunday, February 19, 2017, at 10:00 a.m., at the Woodland United Methodist Church in Morgantown, with Rev. Barry M. Adkins, Rev. Vicki D. Sheppard and Pastor Audria Thomason officiating.
In lieu of flowers, the family requests donations be made in memory of James to the Woodland United Methodist Church, 1846 Mileground Road, Morgantown, WV 26505.
Military honors will be provided by the Preston VFW Posts, the Vietnam Veterans of America, Chapter 977 Preston County and USMC Military Honors.
The family wishes to thank the Bruceton Community Ambulance Service, neighbors, and friends for all of their assistance.
Funeral arrangements and assistance has been provided by the Carl R. Spear Funeral Home, Brandonville-Bruceton Mills.
Condolences: spearfuneralhome.net