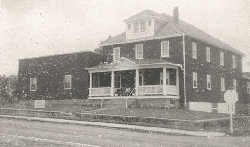 Funeral Home - 1963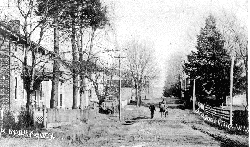 Brandonville Street - 1930s

The Carl R. Spear Funeral Home is owned and operated by Carl R. Spear.

While attending the Pittsburgh Institute of Mortuary Science, Carl lived and worked at a funeral home in Pittsburgh, PA, until 1961. Upon graduation, he completed his requirements for licensure in both Pennsylvania and West Virginia.

In 1963, Carl returned to his childhood home and purchased the Earl G. Harned Funeral Home in Brandonville-Bruceton Mills, WV. With the assistance of his parents and family, he opened the Harned Memorial Funeral Home for business on August 15, 1963. Two years later he changed the name to the Carl R. Spear Funeral Home. Since 1963, the funeral home has been committed to serving the community with dignity and respect. Over the years, Carl has continued to improve his professional services and the funeral home facility.

Carl R. Spear is the full-time owner and licensee in charge of the funeral home. He is assisted by his son, Mark Carl Spear, a licensed funeral director; his son, Keith Christopher Spear, who also is a skilled wood worker; and his wife, Carol A. Spear.

Carl is a member of the National Funeral Directors' Association, The West Virginia Funeral Directors' Association, and The Bruceton Mills Community Lions Club.