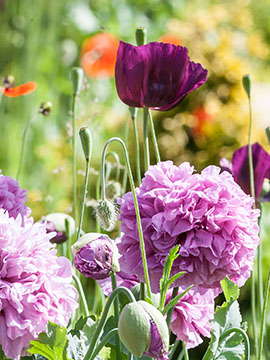 Obituary of Mary Jo Graham
Mary Jo Graham,
59, of Hopwood, PA passed away unexpectedly Saturday, December 2, 2017 in Baltimore, MD.
She was born in Baltimore, MD on January 27, 1958.
Mary Jo is predeceased by her father, Gerald lee Graham, Sr. and mother, June Carolyn Long.
She was a graduate and a college major.
Mary Jo was a loving mother, grandmother, sister and best friend.
Surviving are her children, Tania Michelle Ransome of Uniontown, Anthony Dale (Patricia) of Hopwood, Harry Brant and fiance Tonya Embacher of Smithfield, Michael Brant and fiance, April Hall of Gibbon Glade; 11 grandchildren and 5 great-grandchildren; also surviving are her siblings, June (Joe), Crystal (Mark), Leah (Dean), Gerald Jr. (Christine) and Tina (Ed).
Family and friends will be received in the Carl R. Spear Funeral Home, Bruceton Mills, WV, Friday, December 8, 2017, from 10 a.m. until 1:00 p.m.
In lieu of flowers, the family request memorial donations be made to Carl R. Spear Funeral Home.