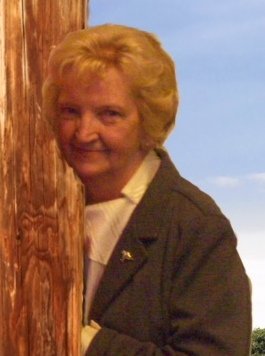 Obituary of Carol W. Billie
Carol W. Billie,
76, of Bruceton Mills (Mt. Dale community), WV, died Thursday, December 28, 2017, at her home.
The daughter of the late Hubert and Zelda B. Foster Knight, she was born March 26, 1941, in Mannington, WV.
Carol was a member of the Mt. Dale Church of the Brethren and the Cuzzart Helping Hands and had worked as a seamstress for Morgan Shirt Factory.
She is survived by two daughters and their husbands: Diana and Charles Smith of McKinney, TX, and Jennifer and Wesley Cress of Bruceton Mills; two sons and their wives, Frank Billie, Jr. and Frances and Michael Billie and Nancy, of Bruceton Mills; two brothers: Winford Knight and his wife, Lula Bell, of Mannington and Quentin Knight of Bruceton Mills; two sisters: Naomi Jean Hennen and her husband, Carl, of Barricksville, WV, and Nancy Lininger of Arthurdale, WV; five grandchildren: Joey and Kaitlyn Billie, Cameron Smith, and Austin and Jolyn Cress; and three great-grandchildren: Lauren, Lyndsey, and Liam Billie.
In addition to her parents, she was preceded in death by her husband, Frank Billie, Sr.; a brother; two sisters; and a grandchild.
Family and friends may call at the Carl R. Spear Funeral Home in Brandonville-Bruceton Mills, WV, Tuesday, from 2-4 and 6-8 p.m., and Wednesday, January 3, 2018, from 10:00 a.m. until the 11:00 a.m. service in the funeral chapel with Pastor Lewis Beachy officiating. Burial will follow in the Parnell Cemetery, Bruceton Mills (Cuzzart), WV.
The family would like to express their appreciation for the care provided to their mother by Amedisys Hospice Care and PCSC Home Inc.
Condolences: spearfuneralhome.net