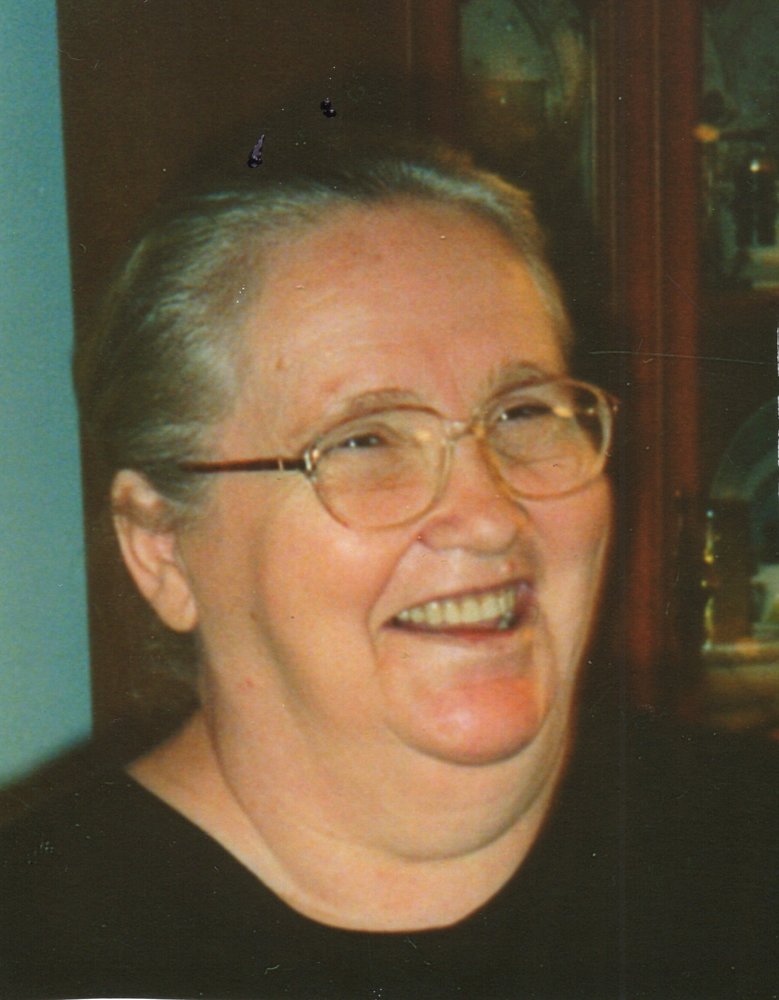 Obituary of Phyllis Marlene Golden
Phyllis Marlene Daniels Golden,
79, of Kingwood (Pleasantdale Community), WV, went home to be with the Lord on Saturday, November 10, 2018, at her home with her family by her side.
The daughter of the late Lonnie Americus "Mac" and Lena Orpha Scott Daniels, she was born on July 4, 1939, in Queens, WV.
Phyllis was a loving wife, mother, grandmother and friend. She worked tirelessly with her hands making clothing and canning food for the family she loved. She enjoyed family gatherings, camping, yard sales, collecting angels, walking on the beach, and watching the birds that visited her window.
She is survived by her husband, Melvin Lester "Casey" Golden, whom she married nearly 62 years ago on December 27, 1956; five children and their spouses: Sheila Marlene and Woody Wolfe of Reedsville, WV, Donna Darlene and John Hemerick of Kingwood, Steven Lester and Lisa Golden of Valley Point, WV, Judith Arlene and Darrell Turner of Kingwood, and Karen Charlene and David Wilt of Bruceton Mills; thirteen grandchildren: Michael Golden, Jeffrey and Walter Wolfe, Melvin Hemerick, Stevie, Nathan, Sarah and Matthew Golden, Bradley Turner, Crystal Bolyard, and Patrick, Benjamin and Daniel Wilt; twelve great-grandchildren: Dorian, Adeline, Orion and Patton Hemerick, Emma, Grace, Abby and Bailey Golden, Isaac and Ethan Turner, and Michael and Nevaeh Bolyard; two sisters, Cora Mae Daniels and her husband, Troy, and Martha Jean Seymour; three brothers and their spouses: Archie and Anna Daniels, Lonnie and Norma Daniels, and Richard and Denise Daniels; a brother-in-law, Inole Daniels; and many other loving family members.
In addition to her parents, she was preceded in death by a grandson, Kevin Lester Hemerick; a great-granddaughter, Kendra Arlene Bolyard; a great grandchild, Baby Golden; three sisters: Olive Mavadell Summerfield and husband, Ralph, Joyce Madge Daniels, and Margaret Daniels; a brother, Robert Daniels; and a brother-in-law, Don Seymour.
The family would like to thank Hospice for their loving care.
Family and friends may call at the Carl R. Spear Funeral Home in Brandonville-Bruceton Mills, Tuesday, from 5-8 p.m., and Wednesday, November 14, 2018, from 10:00 a.m. until the 11:00 a.m. service in the funeral home, with Pastor Sonny McNear and Rev. Mark Harris officiating. Burial will follow in the Shady Grove Cemetery, Bruceton Mills.
Condolences: spearfuneralhome.net