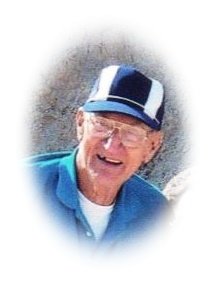 Obituary of Carl Forman
Carl B. Forman,
91, of Bruceton Mills (Clifton community), WV, died Monday, October 31, 2016, at his home.
The son of the late Ervin and Agnes Teets Forman, he was born October 24, 1925, in Wharton Township, PA.
Carl was a World War II Army veteran and a retired farmer.
He is survived by his wife, Patricia Prinkey Forman; two daughters, Ruth Thomas and Jane Whetsell, of Bruceton Mills; two sons, Mark Forman and his wife, Catherine, and Scott Forman of Bruceton Mills; eight grandchildren; thirteen great- grandchildren; one great-great-grandchild; three brothers and their spouses: Art and Delora Forman of Bruceton Mills, Troy and Katherine Forman of Morgantown, and Ray and Stella Forman, of Bruceton Mills; and a sister, Shirley Hiser, of Mt. Morris, PA.
In addition to his parents, he was preceded in death by a son, Ronald; a sister, Dorothy Mason; and three brothers: Ed, Blaine and Howard Forman.
Family and friends may call at the Carl R. Spear Funeral Home in Brandonville-Bruceton Mills, Tuesday, from 2-4 and 6-8 p.m., and Wednesday, November 2, 2016, from 10:00 a.m. until the 11:00 a.m. service in the funeral home, with Pastor Barry M. Adkins officiating.
Burial will follow in the Shady Gove Cemetery, Bruceton Mills. Military honors will be provided by the Preston County VFW Posts, the Vietnam Veterans of America, Chapter 977 Preston County, WV, and WVANG Military Funeral Honors, Camp Dawson.
The family requests memorial contributions be made to the Clifton Church of the Brethren, c/o Teresa Crane, 143 Spiker Rd. Bruceton Mills, WV 26525, or to the Alzheimer's Association, North Central WV Chapter, PO Box 4543, Star City, WV 26504.
Condolences: www.spearfuneralhome.net