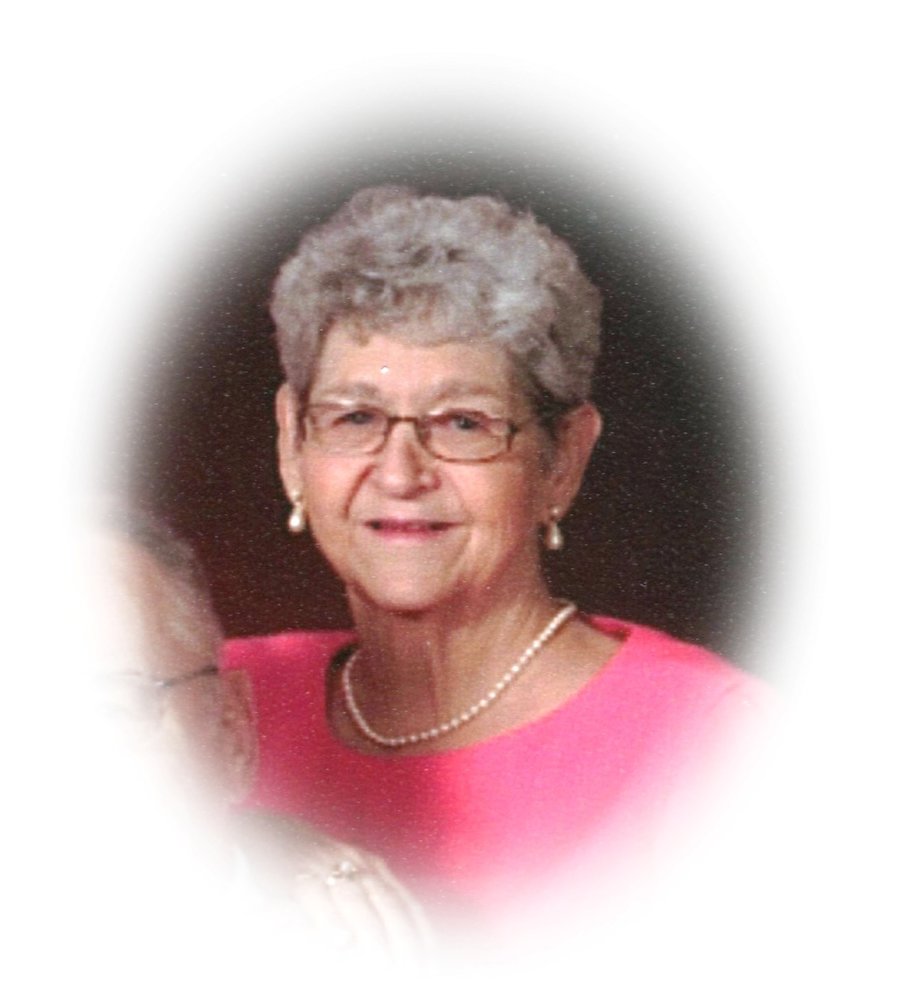 Obituary of Judy Mae Brosky
Judy Mae Brosky
November 1, 1941 ~ July 23, 2017
"... but the greatest of these is love."
I Corinthians 13:13
Judy M. Brosky of Bruceton Mills has gone to enter the loving embrace of her Lord and Savior Jesus Christ. Judy was joyful, talented, and always generous with her time and love. She touched the lives of so many young people that still remember her loving care, prayers, infectious laugh, "toothless" kisses, and silly songs. She raised five active, involved children, but she always had room for more. Her home was always overflowing with neighborhood children and youth group teenagers. Everyone was welcome and she had a generous "help-yourself" policy. Judy was a co-leader of the Good Shepherd United Methodist youth fellowship for many years. She was an extremely talented seamstress, as well as a "crafter" and musician. She was a singer in the Stained Glass Bluegrass Gospel Group, taught 4-H, started the Charles County Homemakers Club, and worked as a certified Dental Assistant for many years. Judy had a servant's heart for the communities that she was a part of and was a godly manifestation of the phrase, "Bloom where you are planted." Judy had a passionate, talent for Handwriting Analysis through which she connected to people of all ages and is fondly remembered by so many. She enjoyed her extended family, the reunions, Kingwood High School reunions, North Preston Senior Center, and Little Sandy Church of the Nazarene friends.
Judy is survived by her loving husband Paul Brosky (of 57 years), their 5 children, spouses and 13 grandchildren who called her "Meme;" her sister, Shirley Emery, and step brother Maurice "Sonny" Van Meter. She was preceded in death by her parents Robert "Pete" and Goldie Cramer, her sister Leona, brothers Robert "Bobby," Dale, Fred Cramer and stepfather Maurice Van Meter. God has sustained Judy's life these last 15 years largely due to the devoted care of her husband and kidney dialysis treatment .
A celebration of her life will be held at Little Sandy Church of the Nazarene on Saturday, July 29th, 2017 at 3:00 p.m. In lieu of flowers the family requests that you make a donation to the Little Sandy Church of the Nazarene, 3767 Little Sandy Road, Bruceton Mills, WV 26525.
We want to thank everone for joining us as we celebrate the precious life of my Wife, our Mother and Meme.
With deep appreciaion,
Paul, Colleen, Wayne, Wendy, Luke & Tracey, Logan, Brenda, Gregg, Taylor, Jordan, Andy, Vicki, Cade, Dawn, Lin, Emma, Erin, Ken, Lacey, Jared, Trevor, Kennedy, Mary and Justino.
Cremation service has been provided by Carl R. Spear Funeral Home in Brandonville-Bruceton Mills, WV.
Condolences: spearfuneralhome.net